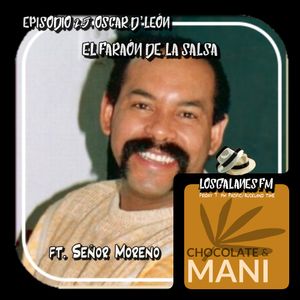 CHOCOLATE & MANÍ 
Episodio 2.5: Oscar D'León, el Faraón de la Salsa 
Venezuela es cuna de grandes músicos y cantantes, y en el capítulo de hoy revisaremos parte del trabajo de Oscar Emilio León, el sonero del mundo. Tus pies encontrarán sabor en su ritmo y tu alma, paz en su voz.  
Episode 2.5: Oscar D'León, the Pharaoh of Salsa 
Venezuela is the cradle of great musicians and singers, and in today's chapter we will review part of the work of Oscar Emilio León, the world's sonero. Your feet will find sabor in its rhythm and your soul peace in its voice.