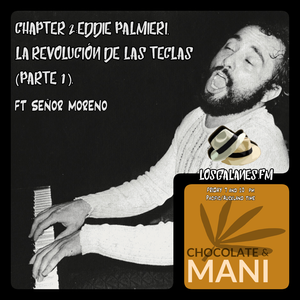 Eddie Palmieri, la revolución de las teclas (Parte 1). 
Eddie Palmieri es el revolucionario de la música hispanoamericana desde 1960. Su extenso trabajo nos deja un repertorio lleno de emoción, sabrosura y experimentación sonora. En esta primera parte repasamos su obra desde 1960 hasta 1979. 
Eddie Palmieri, the revolution of the keys (Part 1). 
Eddie Palmieri is the revolutionary of Latin American music since 1960. His extensive work leaves us with a repertoire full of emotion, flavor and sound experimentation. In this first part we review his work from 1960 to 1979.