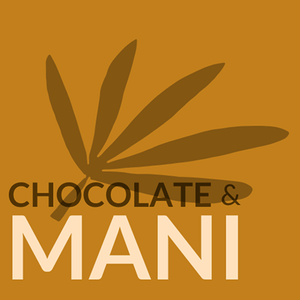 CHOCOLATE & MANÍ es un programa que pone el acento sobre la tradición y las 
vanguardias musicales Iberoamericanas. Personajes carismáticos, vidas ajetreadas, la 
fusión de los estilos en Ámerica ha fructificado como swing en clave 3:2 o tambores batá 
haciendo bases de hip hop. Allí donde lo viejo se encuentra con lo nuevo y juntos caminan 
para el deleite de nuestros oyentes. 

Episodio 2: Paquito D'Rivera, la madrina espiritual   
En el segundo episodio de Chocolate y Maní, el amor de Paquito de Rivera por su madre   
nos lleva a descubrir sonoridades en la música brasileña. Nos acercaremos a "Song For   
Maura", una obra de arte galardonada con dos Grammys a Mejor Album.  
CHOCOLATE & MANÍ is a program that places the emphasis on Ibero-American musical  
traditions and avant-gardes. Charismatic characters, busy lives, the fusion of styles in  
America allows swing in clave 3:2 or batá drums making hip hop bases, walking together  
for the delight of our listeners. 

Chapter 2: Paquito D'Rivera, the spiritual godmother  
In the second episode of Chocolate y Maní, Paquito de Rivera's love for his mother leads  
us to discover sounds in Brazilian music. We will approach "Song For Maura", a work of art  
awarded with two Grammys for Best Album.