Alan Burden
Alan plays a variety of drum and percussion instruments in many genres. His original music roots are jazz-based on the drumset. In parallel he developed an interest in Latin music and learned to play congas, bongos, timbales and other percussion instruments whilst living in London. 
Musical involvements have included the Rodger Fox Big Band (drumset), Tangerine, (a Wellington based Middle Eastern trio featuring oud, violin and percussion); the Paradise Dance Band (a 1920s style Palm Court dance quintet); the Rodrigo Brothers (an eclectic Wellington rock band) and Many Hands (an Auckland based world music ensemble). He has been drum set player for the Capital Arts Performance orchestra and numerous dance bands in Wellington, including the group City Jazz.  
In the early 2000s he joined Wellington based flamenco dance troupe "Desde Sevilla", as their percussion player on the Cajon box drum, and performed with them around New Zealand for several years 
Alan has an ongoing interest in Eastern European, Balkan and Arabic music.  He plays frame drums, plus the doumbek [belly dance drum], riq [the middle eastern style tambourine], tombak [Iranian classical drum] and tapan [balkan bass drum], and has performed at concerts in Wellington.   
He attends and plays at music festivals when possible, which has included a summer music school in New York state, and being a regular at a biennial festival of Arabic music in Queensland. 
Alan has also done sound design for live theatre.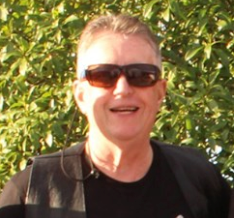 Barry Korcheski
Barry has travelled extensively on personal travel and as a cruise ship musician throughout the Caribbean, Central America, Panama, Mexico, Puerto Rico and Miami listening and watching latin bands perform.   He has always had a keen interest in Latin music and rhythms and the Los Galanes latin band creates a perfect opportunity to try out new latin music with Salsa beats.
 
Barry Korcheski 
Pianist – Vocalist – Entertainer
Jim Boyden
Jim is originally from Australia and spent many years playing drums in a variety of blues/rock/funk bands. He moved to NZ in 2009 and switched to playing guitar in order to avoid paying the excess baggage fees at the airport ? 
Jim spent 5 years playing soul/funk guitar in Auckland in popular bands 2's a Crowd and The Soul Pit Orchestra before moving to sunny Nelson in 2015 for a new lifestyle choice. 
Jim's playing style is very rhythmic as a result of his drumming/percussion background and suits the styles of Soul, Jazz and of course Los Galanes!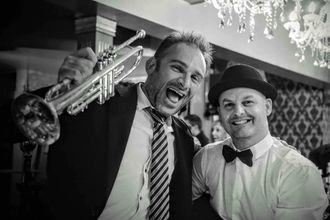 Alvaro Saura
Alvaro Saura Moreno  
Born in Murcia, Spain, at the beginning of the 90' decade, this bass player is a musician of  his time. From reggae, funk or jazz to latin styles, he is interested in play music to arise people's feelings. Alvaro have played in bands like Paradile, la Tribu 29 or Pepa Robles from 2006 to 2015, when he decided to moved in to Barcelona to continue his musical studies. There, he was playing the bass with the salsa band Salsa-Son, or participating in the big project Luces Solidarias, offering several concerts in places like "Palau de la Musica Catalana" or "l'Auditori de Barcelona". He is also a music therapist and recently he became interested in music production and sound design.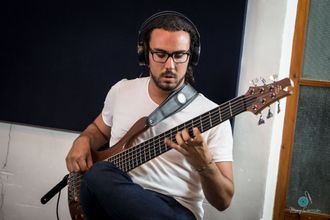 Raffaele Bandoli
Raffaele Bandoli was born in Faenza (RA) Italy on 19/05/1971. He completed his musical studies at the  Conservatory of Music Fratelli Malerbi in Lugo ( Italy ) under the guidance of Professor Marco Tampieri, a very prominent teacher at national and European level currently holding the chair of trumpet at the Bruno Maderna Conservatory of Cesena. 
Graduated in 1991 with a 9/10 score, he participated in the Frentana Music Festival for 2 consecutive years playing in the Frentana Youth Orchestra under the baton of Maestro Donato Renzetti and studying with the trumpeter Maestro Andrea Dell'Ira. He subsequently perfected the study of the trumpet with Giancarlo Parodi from 1992 to 1995. 
In 1996 and 1997 he studied trumpet at the Northwestern University of Chicago with Vincent Cichowicz (former trumpet of the CSO), Arnold Jacobs (former Tuba of the CSO) and William Scarlett (former trumpet of the CSO). During his time in Chicago he played in various chamber ensembles at the university and at the Civic Orchestra of Chicago. 
In 1997 he returned to Italy and began playing regularly with the popular dance orchestra CASTELLINA PASI, winner of 3 RCA gold records, starting a relationship that lasted 4 years until 2001, with this orchestra he recorded several LPs and appeared in several videos music and television broadcasts. This intense musical activity will lead him to travel throughout Italy and part of Europe, starting to experience the world of pop music and jazz. He specializes in this period with the masters Marco Tamburini, Daniele Giardina, Tom Kirkpatrick and Andrea Tofanelli with whom he explores the jazz language and the high register of the instrument. 
From 2001 to 2012 he began working with some R&B and funky bands such as T.O.P Love Band and The Scommitments soul music, participating in several concerts and festivals such as the Porretta Soul Festival. During this time he began teaching trumpet at the Music School of Fusignano and at the Malerbi school of Music in Lugo. At the same time he also played in duo with Sergio Mariani and Leonardo Rivola, proposing a jazz repertoire for trumpet and piano. 
In 2012 he moved to Nelson (NZ) where he collaborates with the Nelson Symphony Orchestra, which sees him as a soloist in the concert for trumpet and orchestra by JN Hummel in E, performed on 3 May 2014 at the cathedral of Nelson and the Messiah of Handel. Later, in 2017 he will appear again as a soloist with the Nelson Symphony playing the Michael Haydn trumpet concerto in D, the very first and only public execution of that piece in New Zealand. 
He started playing in duo with the pianist Daisuke Minamizawa and in several local bands in the jazz scenario of Nelson. He has also played with several bands and local musicians in every edition of the Nelson Jazz festival since 2013. 
He also collaborated with the Nelson City Brass Band performing several times as a guest soloist virtuoso pieces like: Carnival of Venice variations, Napoli variation, The debutant and Gran Russia Fantasia. 
Mr Bandoli currently teaches trumpet and cornet to his private students and he is enjoying playing with local bands like Los Galanes and Sun City Soul.
Jose Luis Perez
JOSE LUIS PEREZ 
born in Madrid Spain.  
His father was in a popular Latin group in the 50th called El trio Los Charros from whom he takes all his inspiration.  
He has been performing in the 90's in France with a popular band and now he' is retired in NZ. His ambition is to finish his next album grouping the more popular Latin's tunes compiled for all our pleasure.. Graduated in Music  in New Zealand, he is Founders and director of Los Galanes. working on raising funds to get the band to cuba.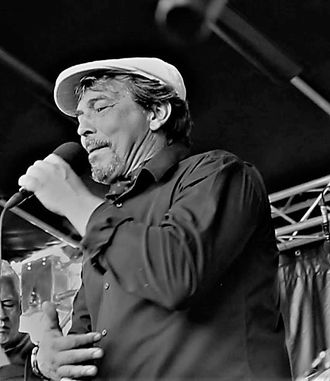 Annabel Boyes
Annabel Boyes is well known in Nelson as a performer. She playED for Freewheelin', a local jazz band, and is also lead tenor saxophone for the Nelson Jazz Club Big Band. She brings with her the experience that comes from playing in big bands since she was big enough to hold a saxophone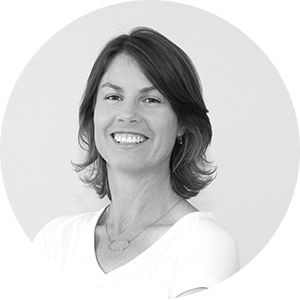 Leonora, Fiona and Joanne have been dancing together as part of various dance groups for 5 years. They have performed and competed in the Top of the South, Wellington and Christchurch. 
The 3 of them have a great passion for Latin and Brazilian music and dance. 
Leonora is originally from Brazil. she had dance training both in Brazil and in the UK. Leonora is the dance director of Nelson Sambassadors community band bringing Brazilian rhythms to Nelson for the past 10 years. 
Joanne is originally from Wales and Fiona is from New Zealand. Together they have brought a range of dance styles to community members and events for the last 8 years through their dance group, Dance the Sun. 
They are pleased to now join Los Galanes as dancers and backing vocalists.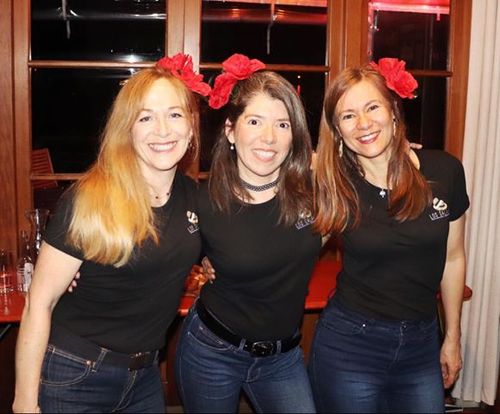 Greg
Currently on a journey to rediscover a lost musical past after a lifetime spent doing "other things", Greg has decided to pick up the sticks again and see if the old adage holds true for things other than riding bikes. 
Along with teaching drumming to keen young Kiwis, Greg performs in other bands, and is a co-director of the local community samba band. His profuse affection for Latin music stems from considerable time spent in California and Central America soaking it all in.